Up Up and? Up?
The financial market assets are consistently climbing, and it seems that there is no one stopping them as they are driven by a mysterious force greater than all fear/trade war concern/tension/etc…
Indices closed yesterday's session in an additional rise of up to 0.7% and it looks like it will not stop…really?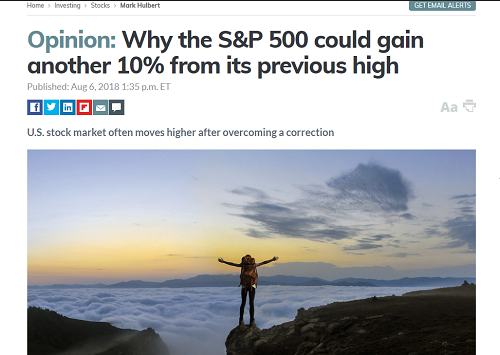 The expectations for several analysts in the market is that 10% can be added to the value of shares and some others believe that there are indicators for this bullish market to end pretty soon…who is right and who is wrong?
As of now, let's look at what we already know – the U.S Dollar is getting stronger and stronger, and it is the one single hottest opportunity in the market as of now!
Here are some opinions about the U.S Dollar:

"Yes, there is potential for a minor dip in the dollar over the Asian session, but overall, the dollar should be pushing higher over the day. We have the 4-hour Price Equilibrium Clouds pushing higher in the dollar – although USD/JPY needs to provide a bit of an "oomph" to get itself pressing about the 4-hour Cloud, I'm pretty sure we'll see that over today."(Ian Copsey, Investing.com)
So, losses in EUR/USD and GBP/USD together with gains in USD/CHF and USD/JPY should be the order of the day.
AUD/USD saw a limited range day – clearly, the market had a hangover. There's still room on the upside, but frankly, we should be looking for losses in this pair also – https://www.investing.com/analysis/limited-dollar-downside–stronger-upside-200336864
And here is how the Dollar Index looks right now:
Nasdaq and FAANG stocks
This is how the Nasdaq looks right now as it hovers around all times high while the FAANG stocks show tremendous strength and are pushing through every resistance available – again – how far can it go?
Share your opinion below and stay tuned – more to come…