There are 3 days with supreme importance ahead of us, and it usually starts a bit beforehand with the expected Average Earnings/Claimant/Unemployment combination at 09:30 GMT.
Tomorrow, the FOMC will take place with an expected hike of 25 points towards 2% – and the next day the ECB meeting and a very important announcement regarding the continuation of the purchase and ease plan of the bank.
The GBP should see an effect in play according to the outcome, important to follow real-time price action in the surrounding time period of the announcements.
Dollar Index
Tomorrow we have the FOMC and the expectations of the market for a hike in interest rates towards 2% which will create movement on the Dollar with potential uprise in the value of the currency – that comes when the Dollar Index makes support level as shown below:
Gold
The commodity will also be affected tomorrow as the rate of the Dollar Interest is due to rise.
Normally the effect works in a reverse correlation so it will be interesting to follow and see how the Gold will behave after the statement…- technically the Gold is at a very interesting point as a triangle formed during the past 3 weeks reaches a critical point…
Crude Oil
The Oil rate has touched an interesting technical point and forms an opportunity for long-term traders with the ability to respond in real time to changing conditions – watch the chart below: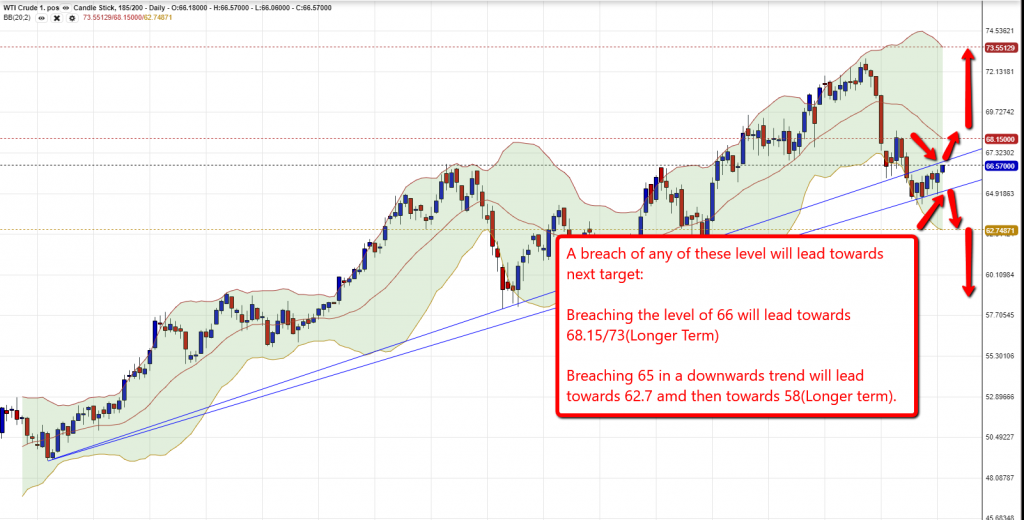 Share your opinion by commenting below.