FOMC is upon us today and with it strong movements on the U.S Dollar rate…
Investors around the world are expecting today and tomorrow's FED/ECB conference that will affect their longer-term decision process – will they surprise?
GBP/USD
In exactly 30 minutes we have 6 different announcements on the GBP and whoever followed it yesterday the movement generated was quite lucrative for the scalpers and the quick decision-making traders.
EUR/USD
The EUR will also be affected today as the currency rate enjoyed several days of an uprise, and now facing a stronger Dollar in a manner of hours – how will it behave?
The chart below gives the projection according to the 1-hour chart and it looks interesting enough…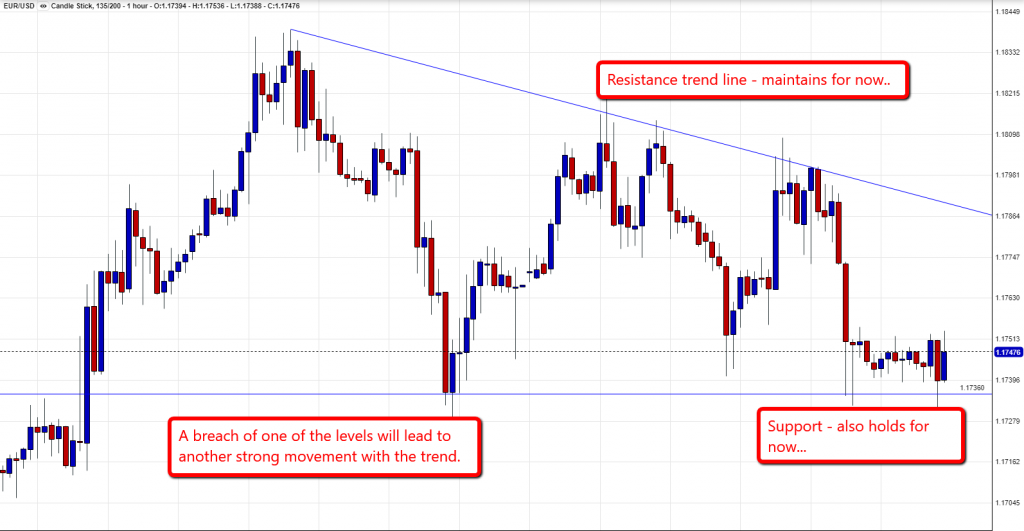 Gold
The Gold rate is still fluctuating in the triangle formed and will most likely break it today and choose a direction – important to follow the breaches and the levels of above 1,302.5 and below 1,289 – watch the triangle again:
We are facing extremely important 48 hours and traders/Investors around the world would(and should)stay tuned…