If you are trying to find what to trade on these days, then you should have plenty of opportunities and more lurk towards the end of the month as the earnings season is upon us, Elections U.S, Iran Sanctions – and more…
Let's start evaluating what is considered to be more valid for the upcoming 48 hours – and deal with next week – next week.
Since the interest rate rise in the U.S, the Dollar index has been enjoying an up-rise and currencies such as the EUR and the GBP are suffering weakness alongside GOLD/SILVER.
Parallel the Oil is enjoying tension, Sanctions, OPEC – and one active president who is trying his best to lower Oil prices but starts to understand that the control over this commodity lies in the hands of an organization that decides whether to increase/decrease production according to its own reasons – and not necessarily U.S one's…
---
Dollar Index – shows a strong indication of a bullish sentiment that can push it towards 96.74 – breaching that level will be a game changer for the rest of the assets traded against it.
EUR/USD – The currency dropped more than 300 pips in the past 6 trading sessions and as shown on the weekly chart – the long term still looks down and the levels stated on the chart are considered to be critical for the currency – important to follow price action towards the NFP tomorrow.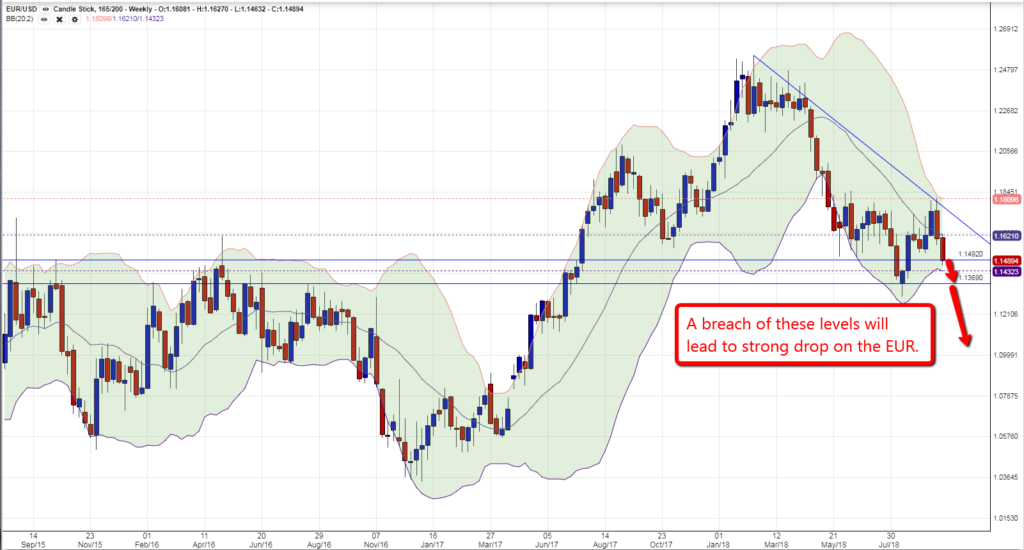 Oil:
Production is not lowered = higher Oil prices.
Tension with Iran = higher Oil prices
OPEC with an agenda = higher Oil prices.
Questions???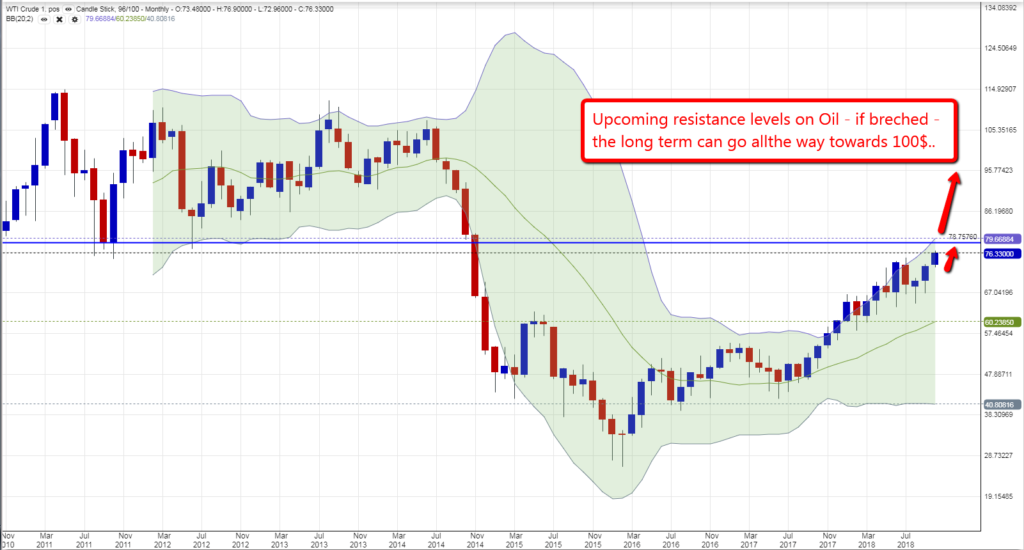 Facebook right now is a strong buy in the market by the majority of the analysts for the long term – because of its low leverage ratio, in an environment of rising interest rates and expected to continue in December – please look at the next chart: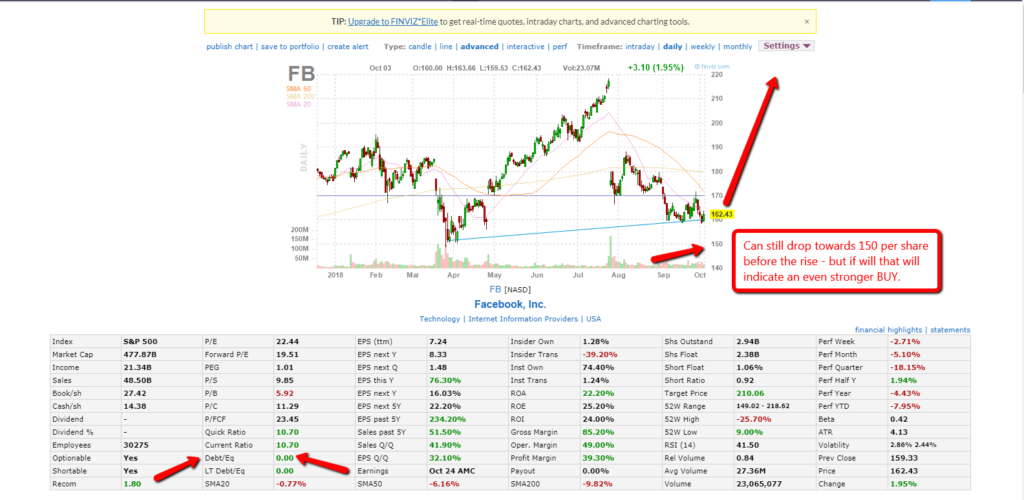 Here is what analysts expect for Facebook for the long term:

Still, several bumps in the road to go through – but the ones who want to make money for years to come – can go with the top analysts of the world who are recommending to BUY Facebook.
Leave your comment below and stay tuned – more to come.