Did it start? is the cycle that accurate? should we run and hide? liquidize to cash? – well, not just yet…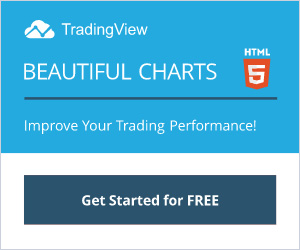 Yesterday the markets went into a massive drop as the Dow Jones went into an 830 points drop, the S&P went into a 3.29% drop and the Nasdaq tumbled by more than 5% – and it continues.
Today the headlines around the world show stress by the majority of the investors – and especially by Mr. Donald Trump that continues his attack on the FED monetary policy and states that: "The Fed has gone crazy" – https://www.marketwatch.com/story/trump-says-the-fed-has-gone-crazy-after-the-dow-tumbles-830-points-in-one-day-2018-10-10.
Investors continue to be rattled by the new market conditions of rising interest rates as we stated here throughout the past 3 months over and over again – now payment day has come.
https://www.marketwatch.com/story/tech-stocks-plunge-because-investors-are-nervous-here-are-3-reasons-why-2018-10-10
But it's not "Dooms Day" just yet as the market is still in the range of a "healthy correction" and the long-term trend was not breached yet as the chart below will show you – but it is dangerously close to it…
As the Dow Jones gets close to 25,000 as a first level to trigger warning sings followed by the February low of 23,400-23,500 is where trader/investors should start considering getting protection on their accounts in safe-haven assets/Put options/Inverse ETF's/10-30 years bond/etc..Since money left the stocks market and started diversifying towards new areas one might consider taking an early visit to new investment ideas.
---
The apple falls down from the tree
FAANG stocks tumbled yesterday by up to 5% drops in these heavy stocks as all of them without exception suffered high sale volume which affected the entire market – whoever followed our reviews in the past 3-4 months was ready beforehand and was able to make the necessary adjustments – on time.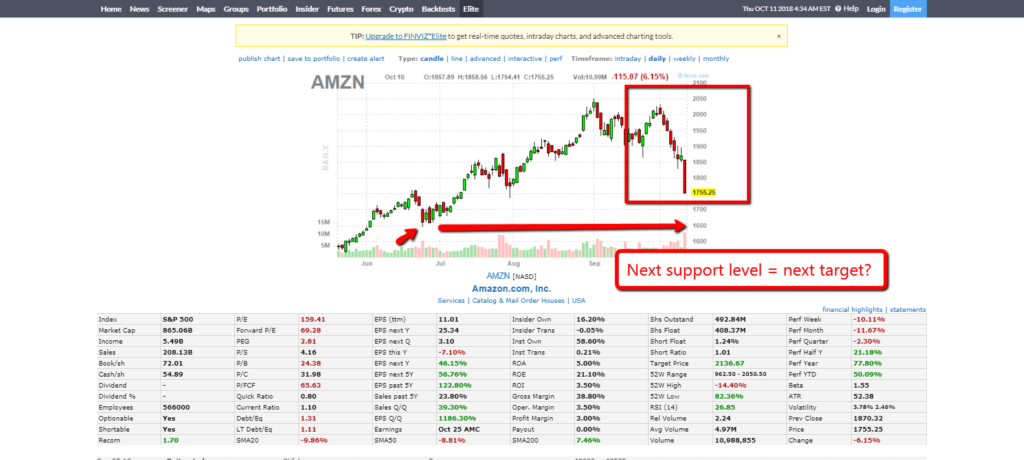 Facebook – has more trouble than any other FAANG stock as the company is facing a possible fine that can amount to 4% of its annual revenue and that can be a "Game Changer" for the stock
https://www.bbc.co.uk/news/technology-45706809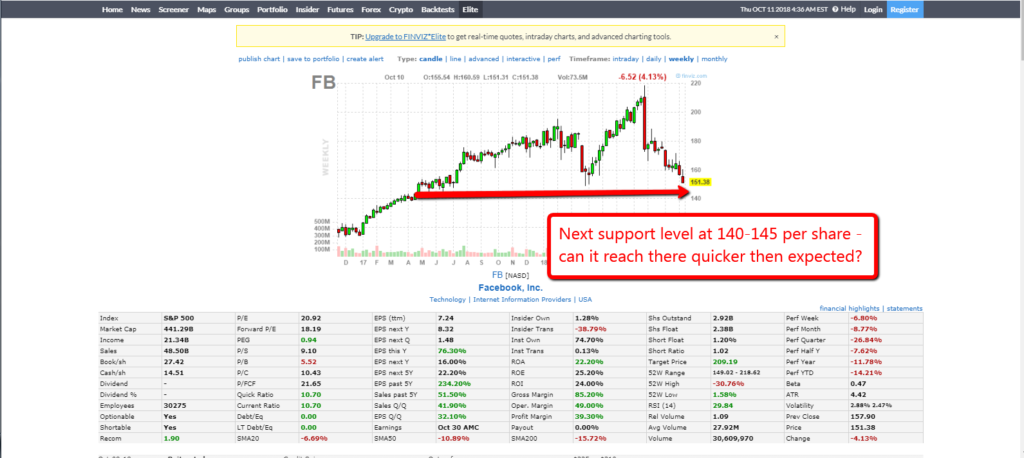 comment below and share your opinion…