Hi,
As the G-7 summit will take place tomorrow in Canada – it is definitely not boring…
G-7 Participants: Canada, France, Germany, Italy, Japan, United Kingdom, United States, European Union.
The financial market behaves in a positive manner and price action continues to rise on major indices and the FAANG keep leading the way…
NAFTA/Tariffs/Trade war – are some of the subjects that will be mentioned in the G-7 summit and investors around the world will anticipate for the end of the weekend to be updated on upcoming decisions on these regards – as they should.
Meanwhile, let's take a look at the financial market:
Dow Jones
Dow Jones – The asset went into a 4-day session straight up rise momentum with bulls dominating the index – will price action change?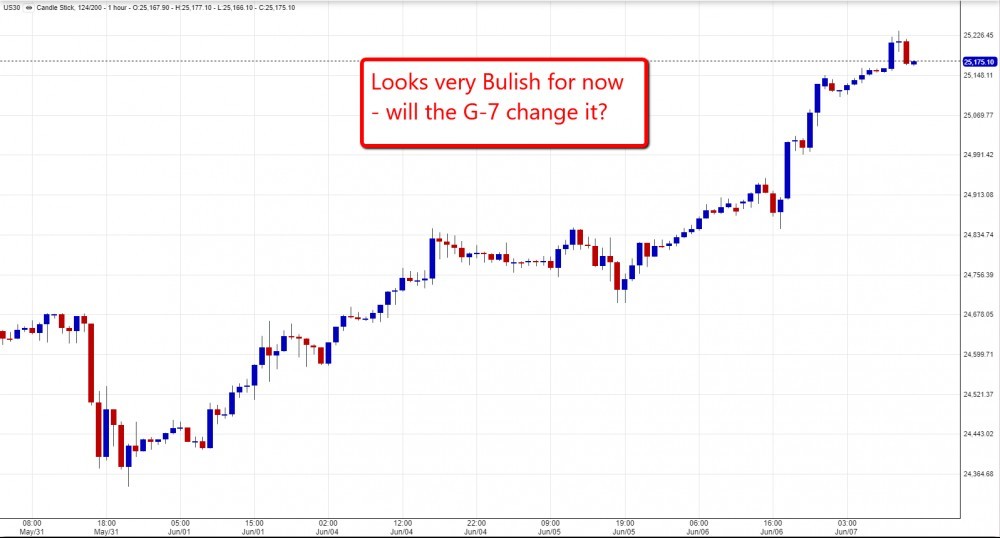 Amazon
Amazon – The stock encountered some resistance yesterday and low volume – will it continue?
Gold
Gold – starts to build a strong support around 1,290 – the 1H chart shows a bullish trend forming with attention needed around the price range of 1,300.
More to come – stay tuned…