As concerns return to the market we are facing an important decision as far as what protection should one take on their account – and what protection is better than Gold/Silver?
These commodities are suffering from an ongoing weakness due to the strength of the Dollar – but what is funny is that as the Dollar rises Inflation lifts its risky head above the ground where it laid quietly for years – lurking and waiting for the right time to resurface – some believe that time has come…
In economics, inflation (Wikipedia) is a sustained increase in the price level of goods and services in an economy over a period of time. When the price level rises, each unit of currency buys fewer goods and services; consequently, inflation reflects a reduction in the purchasing power per unit of money – a loss of real value in the medium of exchange and unit of account within the economy. – that is exactly what's happening with the major increase of the Dollar and why investors should start considering these 2 assets as a weapon against Inflation that is coming…
Gold
Gold –  The Many Uses of Gold's qualities make it one of the most coveted metals in the world. Not only can it be beautifully shaped and sculpted, the yellow metal conducts electricity and does not tarnish. These qualities make it the metal of choice for a wide variety of industries.
As of now going down towards support at 1,238 but just like lightning – can appear out of nowhere a sudden rise that will come as a surprise and investors who are interested in long-term protection/investment should defiantly consider this asset.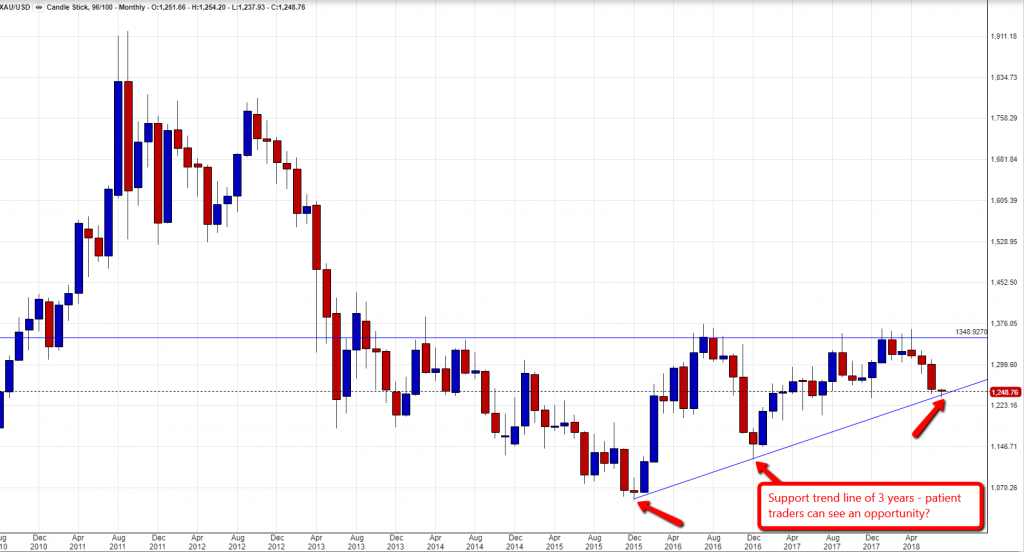 Silver
Silver –  It is used for jewelry and silver tableware, where appearance is important. Silver is used to making mirrors, as it is the best reflector of visible light known, although it does tarnish with time. It is also used in dental alloys, solder and brazing alloys, electrical contacts and batteries.
If Gold is interesting then Silver is way more interesting as the movement it can generate is up to 700%!!! in case another crisis will appear in a form of Inflation/Debt/drops in the market…
Stay tuned, and share your opinion below – more to come…