Amazon(AMZN)
Could it be that the value of Amazon started its way towards the balance point due to the supreme court decision? – Not according to CNBC – https://www.cnbc.com/2018/06/21/why-amazon-wins-with-supreme-court-sales-tax-ruling.html
After the announcement on the decision, the stock's behavior became volatile and balanced towards the end of the session as investors bought the dip – yet again.
What do you think of the stock?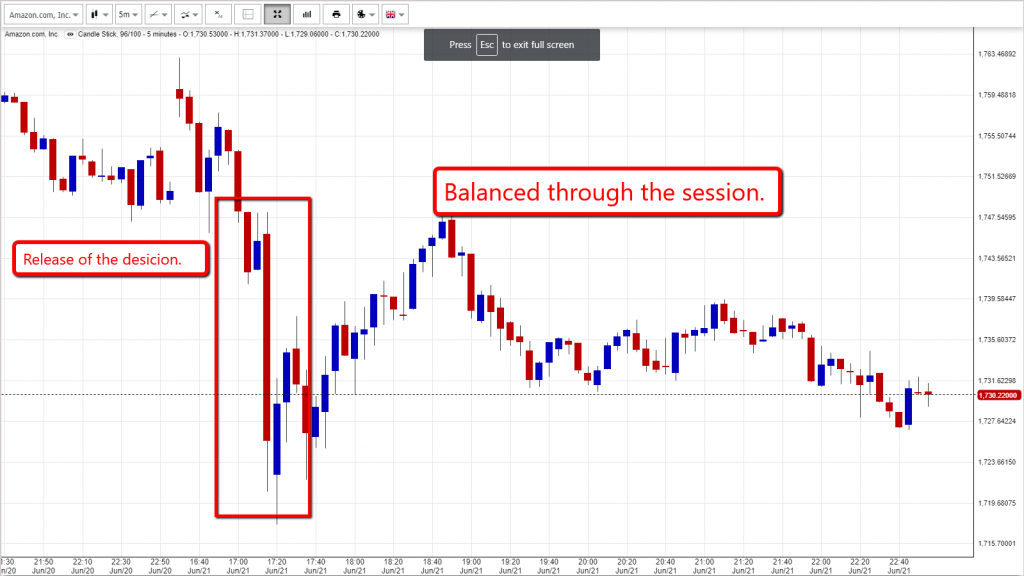 Netflix(NFLX)
Could it be that Netflix is experiencing over-optimism 2000's style? is it overpriced? since 2016 it has been said that the stock is overvalued and it should reach towards 115$ per stock – https://www.cnbc.com/video/2016/07/18/pro-netflix-a-very-very-overpriced-stock.html – so it was said, so what? – Netflix keeps going and going and breaching every previous expectation from the stock – https://www.tipranks.com/stocks/nflx/price-target
As of now out, 31 analysts covering Netflix 18 recommend to Buy 12 to Hold and only 1 to Sell – what do you think?
Could it be that these stocks which were covered by us several days ago are on their way towards a correction or just a glitch in price action which brings "new money" and the stocks are heading new highs – what do you think?
Share your opinion below, and let us know your opinion.