This week we have a crucial one for Stocks, Indices, Currencies – in particular.
Tariffs, Trade war, Old alliances, new alliances – are the new face of reality recently and looks as if they are here to stay and from these terms come new dangers to the equity market – Indices/Stocks will be the starting point.
Let's start with Indices:
Dow Jones
Dow Jones – the index is facing a very important support level, which if the support level will maintain will push the Index back high(perhaps even new highs) but if the support level will be breached can lead towards testing previous lows at 23,600 – important to follow price action around the support level of 24,400.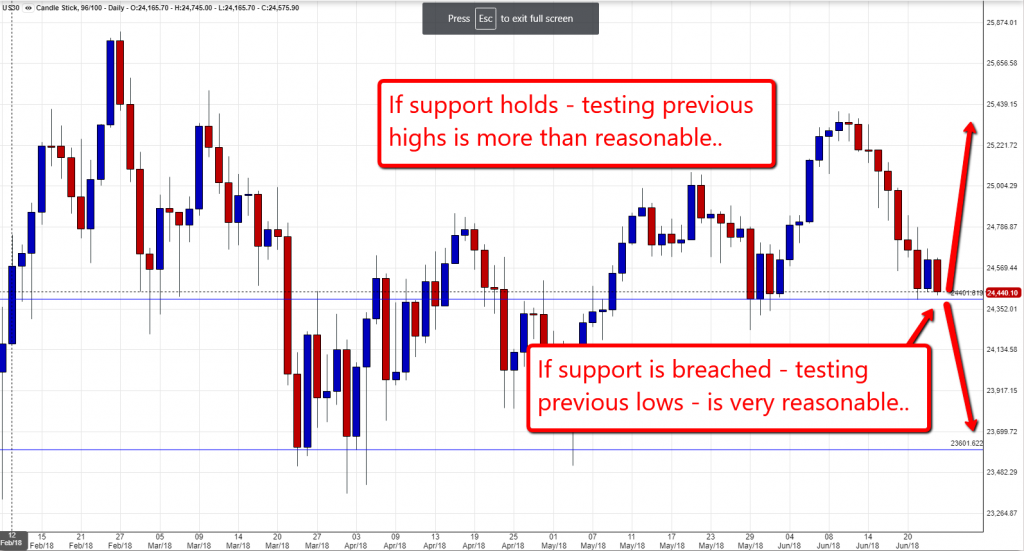 S&P 500
S&P 500; – The index is as of now on a trend line, which if the trend line will be breached will lead to a sharp movement downwards – and if will maintain – will push it towards new highs – follow the price action this week and watch the chart below: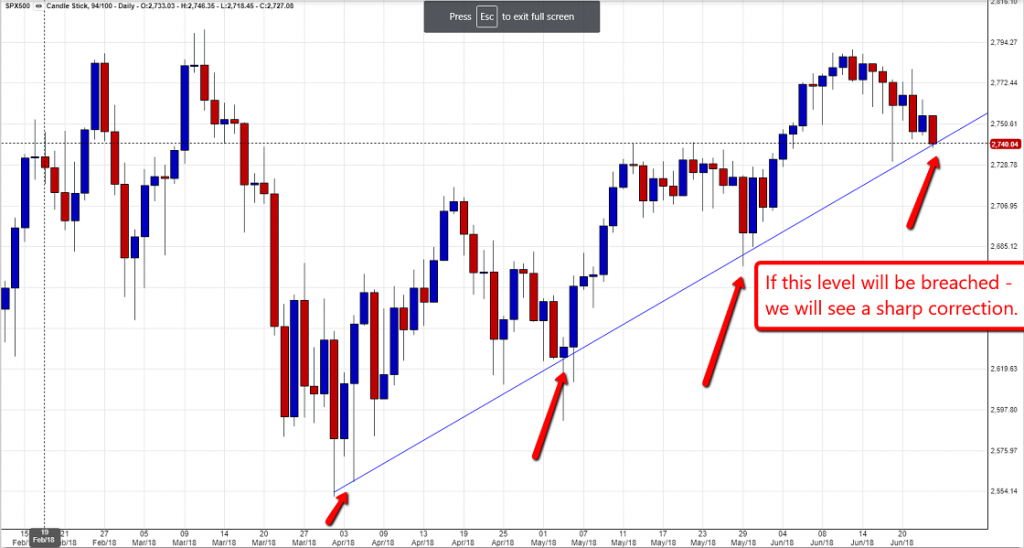 Amazon
Amazon(AMZN) – the stock reached all times high last week, before going into a small correction towards the end of the week.
Looking back at the price action, we can see that every time after the Amazon share price reaching a new high, the stock went into a correction of 150$-300$ – could it be that the correction had started? – the Inverted hammer form that finished last week and looks like this;
The inverted hammer might be the first indication for the near future and for the quick traders who will recognize the movement and agree that this pattern might be an opportunity…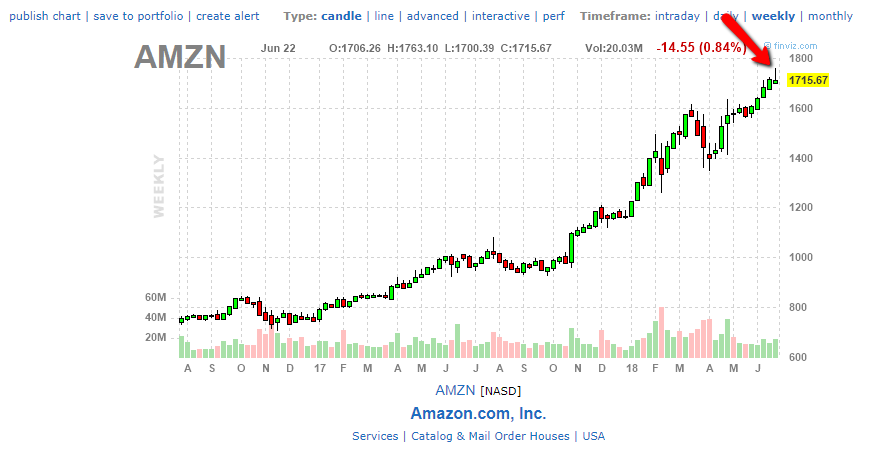 Crude Oil
Crude Oil – after last week announcement by OPEC and the fact that the market concerns about a sharp increase of Oil production are fading away and making way to lower than expected increase – the price of the "Black Gold" surged up close to 6% on Friday – and as of now looks closer to 71 than to 58…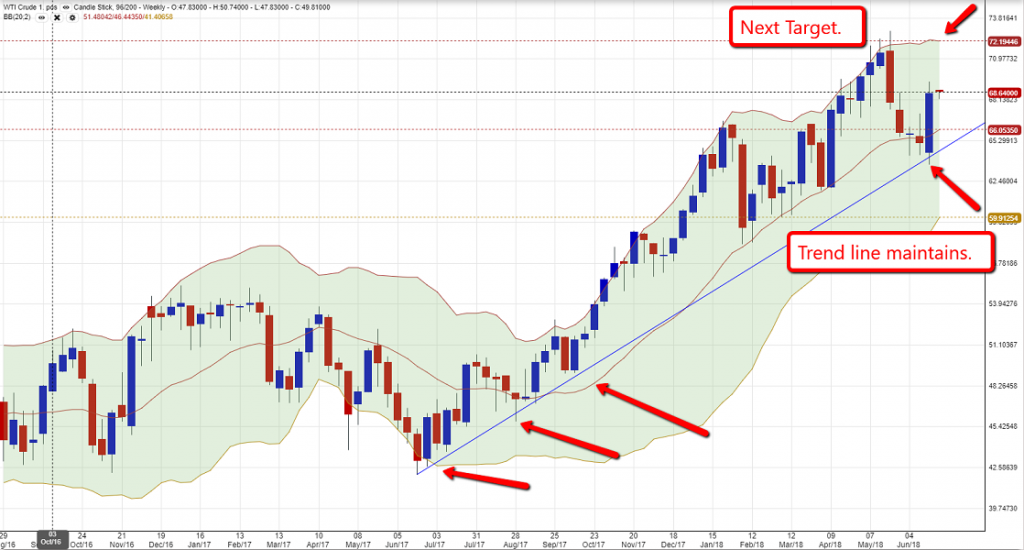 Share your opinion below, and stay tuned – more to come.