The bears are in the house
Yesterday was a very bearish day for the market as the leading indices around the world dropped 1.6%-2.6% Mid-day and stocks suffered from a very bad day as Netflix dropped 6.5% Amazon dropped up to 3% Apple dropped 1.5% Facebook dropped 2.67% and Google dropped 2.65% – The bears are in the house!
But wait…some actually think that what happened yesterday is actually a Buy signal for the market as the Dow yesterday crossed the MA200 and closed beneath it…
As Mark Hulbert from Marketwatch explains in his article published this morning and shows why in the past 25 years what happened yesterday is actually a good sign for Investors to increase exposure to the stock market –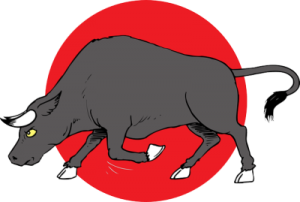 https://www.marketwatch.com/story/this-hit-to-the-dow-could-be-triggering-a-buy-signal-2018-06-25
Price action tells the story best…and it tells this story:
U.S Dollar Index
The Dollar Index balances around the Mid-Bolinger band and holds the trend line – if this level will not be breached the Bulls still rule this asset.
Gold
Gold – even though the market suffered a very negative day, yesterday the asset considered to be a "safe-haven" asset remained bearish and showed the "death cross" that was not seen since 2016 and most of the time signals a bearish trend as explained in  Mark DeCambre's article found here – https://www.marketwatch.com/story/death-cross-appears-in-gold-for-first-time-since-2016-even-as-stock-market-slumps-2018-06-25
S&P500
S&P500; – maintains slightly above the MA200 level, and so far still located in the Bulls section – but will it last? – the chart tells the story and it is important to follow the price action today as the melodrama continues, and investors will have to decide whether they will continue to be on the Bulls side or on the Bears side: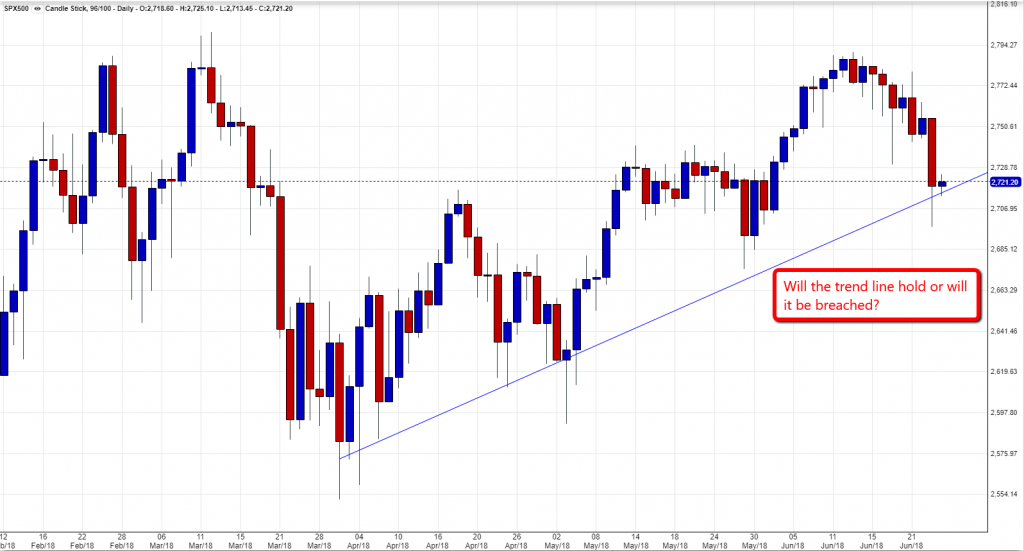 FAANG
FAANG – these stocks suffered the most yesterday and investors ran away… although, it seems that analysts around the world did not change their mind about the FAANG stocks as shown on TipRanks, that still give these stocks much higher target prices as shown here – https://www.tipranks.com/
Worried?
Share your opinion below, and stay tuned – more to come.