Tariffs and more tariffs and more tariffs = Concern in the market!
On top of that add the fact that Mr. Mario Draghi supposed to make a speech in exactly 1 hour and what do you get? – more concerns…
As of now, the majority of the stock assets are traded with heavy sales pressure:
1. Futures – Dow Jones – Drops  – 1.40%
2. Futures – S&P500; – Drops – 1.16%
3. Futures – Nasdaq – Drops – 1.16%
4. Shanghai SE – Drops – 4.8%
5. Hong Kong – Drops – 3%
The reason as of now is – additional Tariffs From both China and the U.S on amounts of 50B – 200B – and its not over yet – far from it…
We will have to wait and see the development as it goes – follow this article on the subject –  https://www.marketwatch.com/story/trump-seeks-additional-200-billion-in-tariffs-against-china-and-threatens-even-more-2018-06-18
In about an Hour Mr. Mario Draghi supposed to make a speech which will have a dramatic effect on the EUR that shows negative momentum and after a correction yesterday – the weakness continues(at least until the speech…)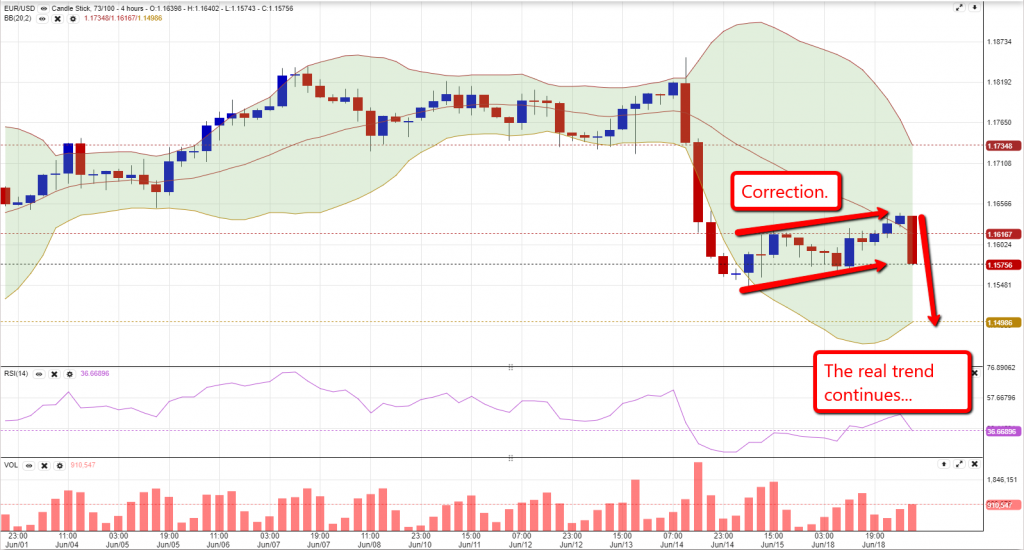 The Dollar index finished the correction of 3 sessions and starts to go back up again today after stopping at the 23.6% level and looks like this:
As it looks right now the momentum of the market will be determined by the power of the decision makers around the world…- stay tuned and share your opinion below.